2007.October - K2007 / Duesseldorf

K 2007 International Messe in Dusseldorf from 24-31.10.2007 stand No. 13-B72

For full details, please contact us directly at sales@topfinemac.com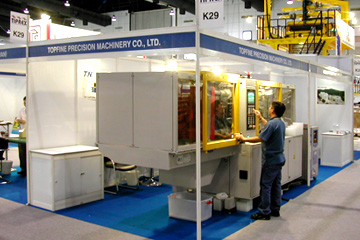 2004.October - K2004 / Dusseldorf

K2004 was the launch platform for our 'A Series' machines with a 'A110' machine being exhibited. A significant number of enquiries were received from both would be customers and Agents from all corners of the World.